Man its been awhile since I hopped on this bad jackson.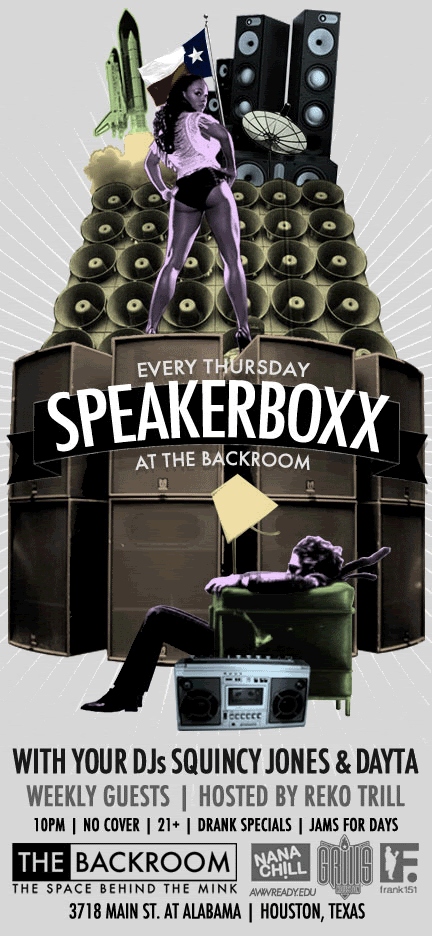 SPEAKERBOXX!
A weekly Dayta and I are throwing every Thursday. Same concept as Rockbox just at a new spot. New music and guest djs every week. Hosted by Reko Trill.
Shout to Brent for the sick ass flyer design.
Haterzville
BUH BOMP DOT COM