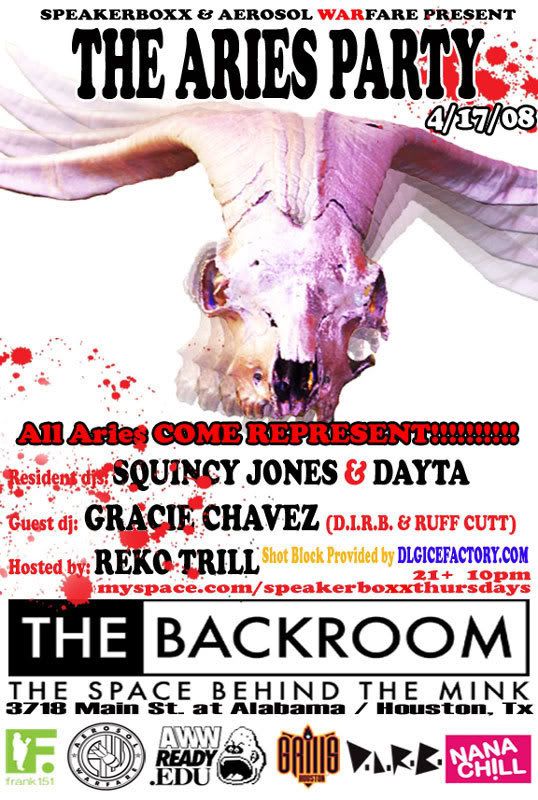 Its about to go down extremely hard this week..
I'm turning 24 this Saturday, pre party @ SPKRBXX this Thursday.
THE ARIES PARTY!
Christian from AW is providing a
SHOTBLOCK SHAPED LIKE A RAMS HEAD!
Gracie Chavez is tagteaming with El Jeffe, its going down!
If thats not awesome, I do not know what awesome is.