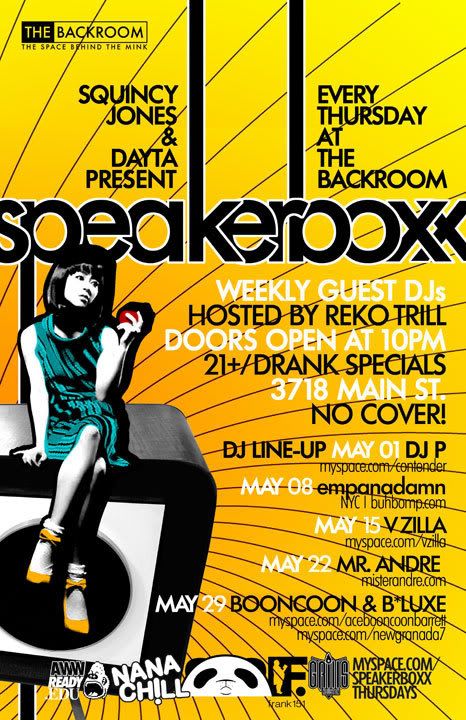 Words can't express how much love I got for Brent. This dude kills the flyers every month in a timely manner. Big ups to him for really real. He'll be falling through next week to tear the roof off the mother sucker.
Last night Dj P was rocked a dope grime set. Also some Houston Magazine photographers were in the spot taking pictures for an upcoming article in the mag about Houston's night life.
AWWREADY!!! BIG THANGIES!!!