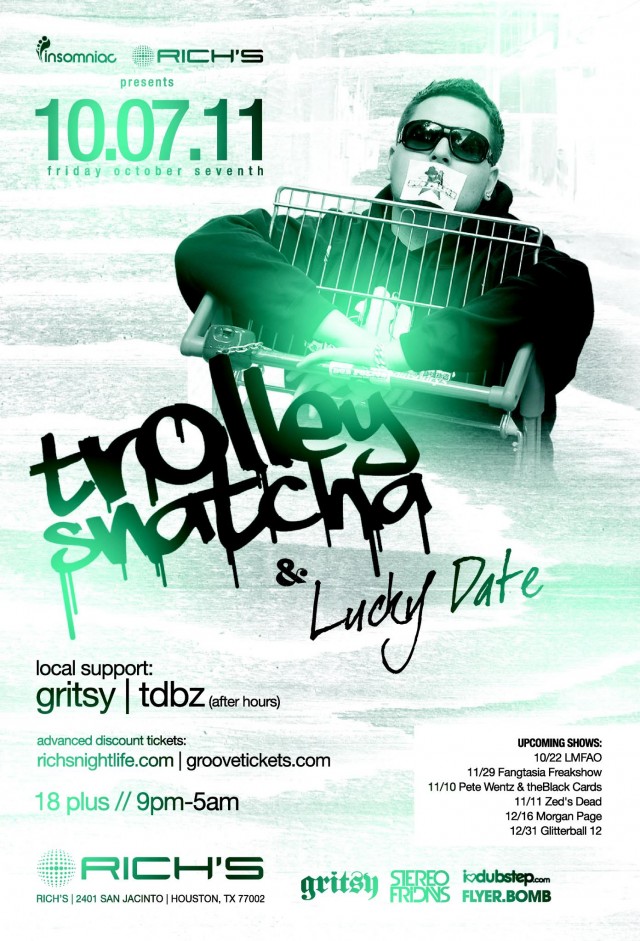 Limited discount $10 tickets can be purchased here:
http://www.richsnightlife.com/Ticket_Detail.aspx?id=330
*Rich's website is NOW viewable on ALL mobile devices.
Ticket Prices ::
$10 General Admission (LIMITED Availability)
MORE at the Door.
VIP, Bottle Service, and Packages available please email info@richsnightlife.com or call (832) 598-VIP1
Rich's
2401 San Jacinto
Houston, TX 77002
18+ to enter / 21+ to drink
Doors: 9pm-5am.
Online ::
http://richsnightlife.com
Online ::
http://www.insomniac.com
Twitter ::
http://twitter.com/RichsNi​ghtclub
Facebook ::
http://www.facebook.com/ri​chsnightclub