For the rest of the flicks from that night, please visit
One October Night
www.nypost.com/headliners/rkellycloneshimself/url~ff673846
R. Kelly has cloned himself so he can appear on every hot song's remix.
Here are some remixes of the remixes.
R. Kelly - I'm a Flirt (Club Remix)
by
Krames
R. Kelly - Make it Rain (Club Remix)
by
Cousin Cole
R. Kelly - This is why i'm Hot Remix
Courtesy of
Dj Benzi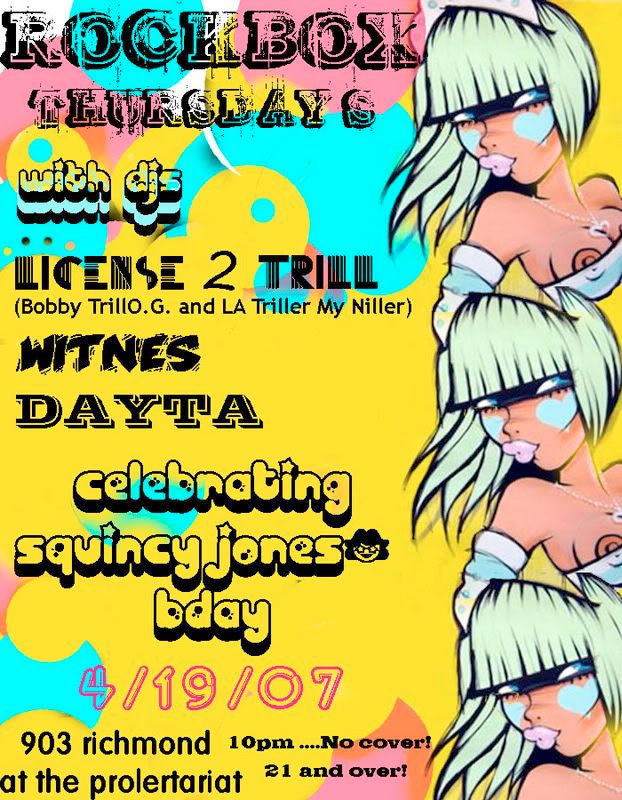 Happy Bday Me.
+
IT Fridays in the Blue Room @ Rich's
+
Saturday @ The Pro w/ Dayta, Gracie Chavez & Mai for Wit's Bday Jumpp!!!
Another Busy week, BRRRRRRAPPPPP!